What you see below the actually the recipe card content, with all of the fields available and visible. Sure, you can disable them and change them as you wish. In all the recipe instruction steps you can add any fields you want, including videos, galleries and other Gutenberg Blocks you have at your disposal.
The recipe card
Print recipe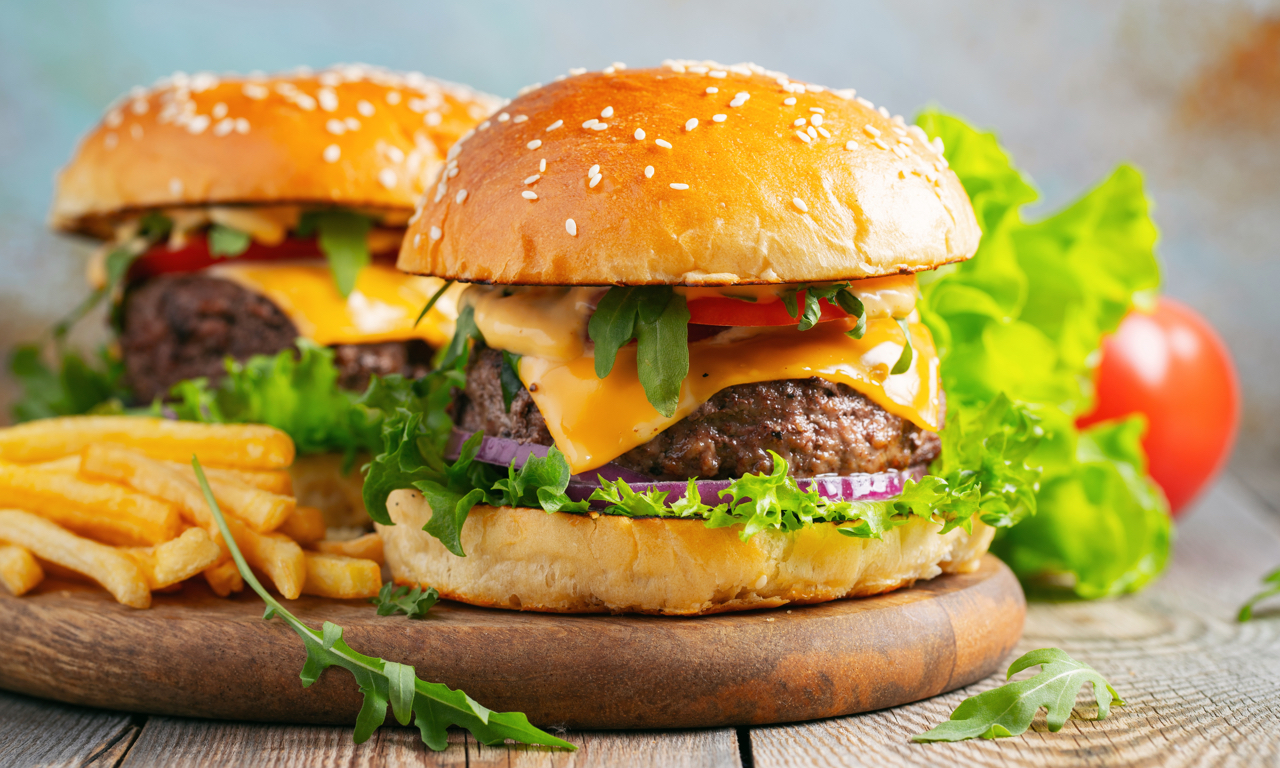 Maybe you need to do some intructory text, so the user can know what they are going to see the recipe of, create some sort of preamble. Here is a text description area where you can easily add the text you wanted, but it can also easily be disabled from the block settings.
Ingredients
1/2 cup mayonnaise
1 tablespoon Cajun seasoning
1 teaspoon Cajun seasoning
1 teaspoon Worcestershire sauce
1 1/3 pounds ground beef sirloin
4 slices pepperjack cheese
1 jalapeno pepper, seeded and chopped
4 hamburger buns, split
1/2 cup diced white onion
4 leaves lettuce
1 clove garlic, minced
4 slices tomato
Instructions
1
Preheat grill for medium-high heat. In a small bowl, mix together the mayonnaise and 1 teaspoon of Cajun seasoning. Set aside. You can also link to external pages or affiliate pages.
2
In a large bowl, mix together the ground sirloin, jalapeno pepper, onion, garlic, 1 tablespoon Cajun seasoning, and Worcestershire sauce using your hands. Divide into 4 balls, and flatten into patties.
3
Lightly oil the grilling surface, and place the patties on the grill. Cook for about 5 minutes per side, or until well done. During the last 2 minutes, lay a slice of cheese on top of each patty. Spread the seasoned mayonnaise onto the insides of the buns. Put burgers in the buns, and top with lettuce and tomato to serve.
Things to consider
Make sure everything is washed
Get the best cheese
Get the best meat available
Add more list items here 😉
4
Enjoy an amazing burger, the ones we have created together. Here is a video, just to make sure you understand what we are doing here:
Of course, adding content below or after the video is quite easy actually. Any blocks, remember?